Joey's Jungle Dog Plush 🐾
The Dog plush toy is super soft and cuddly. No print! Only high quality embroidery. On the bottom is a hidden zipper to wash the plush cover easily. You can also hide small things inside the Plush Cushion. You will love the Dog pillows.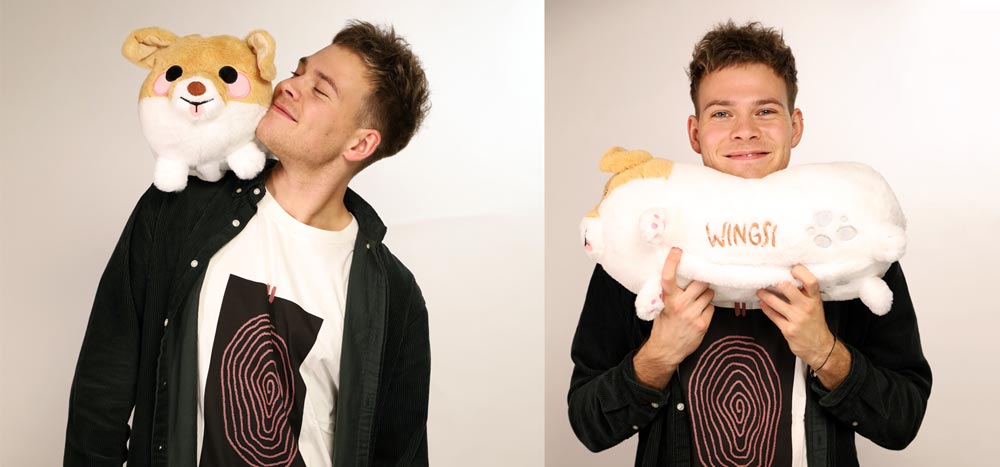 It is a very cute plush cushion toy for boys and girls who love plush toys :) Perfect as a gift and cuddly decoration for your livingroom and bed.
Size: ca. 46cm x 20cm x 22cm
Weight: ca. 400g (with filling)
Farbe: White-Brown
Outer plush cover material: 100% Polyester
Filling: 100% Polyester
The detail elements on the outer cover are embroidered (not printed!)
Prefilled with german high quality wadding to keep it shape elastic
Wash it with 30°C. NO tumbledryer!