CANNA BEE Plush Pillow with green color and Smiley Face
The Canna Bee pillow is a super soft plush Bee in a cute Smiley Style by DirtyWhitePaint (german comic artist Jürgen Disterer).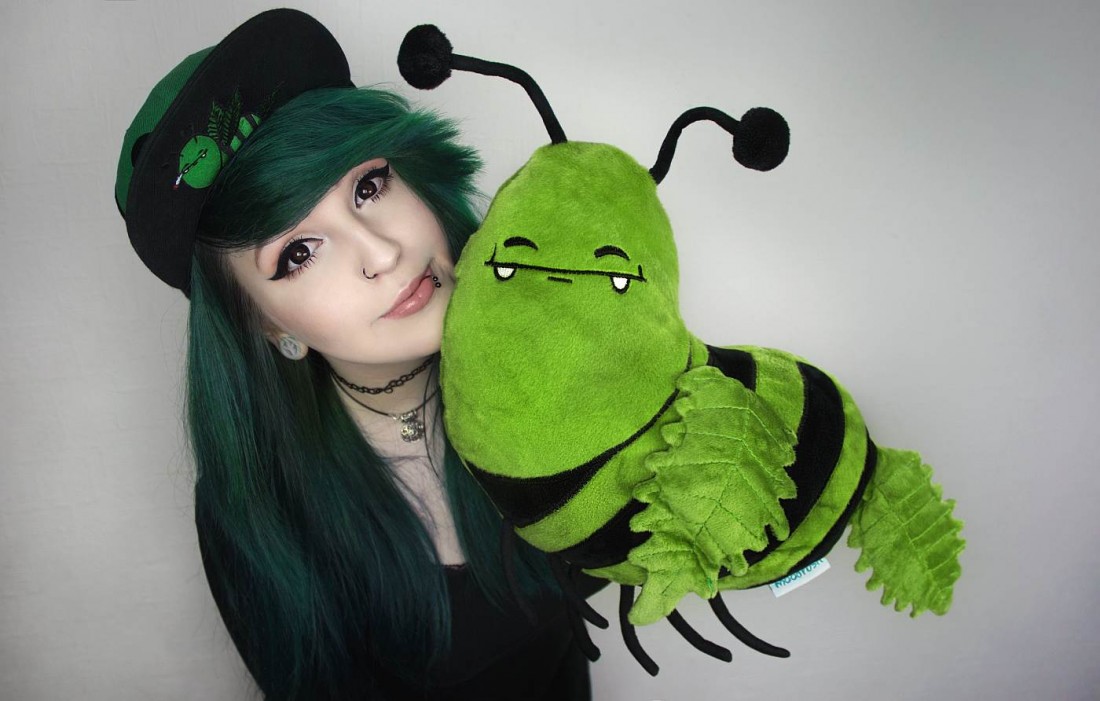 The body is made of super soft plush. The green Bee Smiley Plush is super soft and cuddly. No print! Only high quality embroidery. The body is large! On the back is a hidden zipper to wash the plush cover easily. You can also hide small things inside the Bee Plush Cushion. You will love the Smiley Bee Kawaii Plush Toy!
It is a very cool plush cannabis Bee toy :) Perfect as a gift and cuddly decoration for your livingroom and bed.
Size: ca. 54cm x 45cm
Weight: ca. 600g (1lb) (with filling)
Farbe: Green, Black, White
Outer plush cover material: 100% Polyester
Filling pillow material: 100% Cotton
Filling: 100% Polyester
1 plush cover (with hidden zipper)
1 filling pillow cover with zipper, prefilled
The detail elements on the outer cover are embroidered (not printed!)
Prefilled with German high quality wadding to keep it shape elastic
Care tips:
Please wash the cover inside out without cotton filling. Hand wash is recommended. Separately at 30°C (85°F). DO NOT TUMBLE DRY OR BLEACH! Beware of open fire. If you want to clean this product correctly please wash it carefully. Please take care of your new smiley friend! :)
Worldwide shipping:
| | Paket | Maxibrief | Flat | Weight Based |
| --- | --- | --- | --- | --- |
| Germany | 5,95€ | 3,50€ | ✔ | |
| Austria, Denmark, BeNeLux | 13,95€ | | ✔ | |
| Worldwide | from 17,95€ | | | ✔ |
| USA, CANADA, AUSTRALIA | from 59,95€ | | | ✔ |
---
Payment options:
| | Paypal | Credit Card | Sofort. | Debit | Invoice |
| --- | --- | --- | --- | --- | --- |
| Germany | ✔ | ✔ | ✔ | ✔ | ✔ |
| Austria, Switzerland, BeNeLux | ✔ | ✔ | ✔ | | |
| Worldwide | ✔ | ✔ | | | |